kristian berglund,
_is a virus
4 – 19 jan 2020
Galleri KC
Konstnärscentrum Väst, Erik Dahlbergsgatan 6, 411 26 göteborg, +46 (0)31-711 54 47
Öppet: Tis – Sön kl. 12-16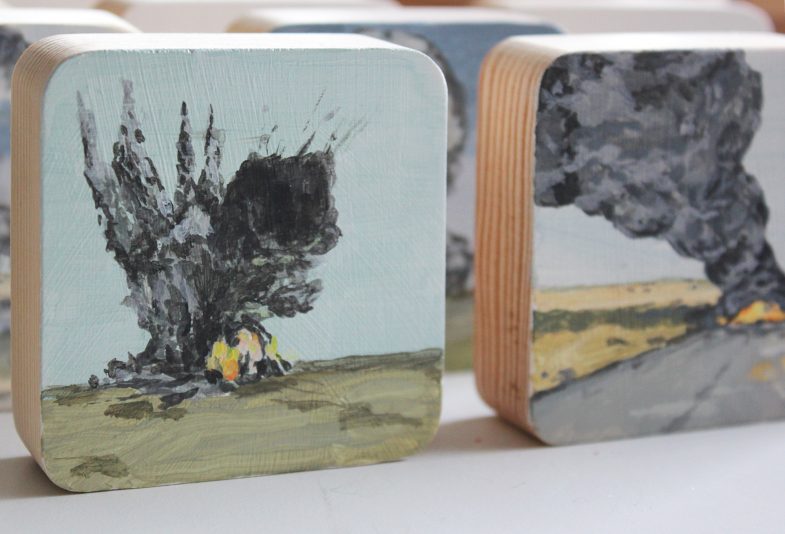 Kristian Berglunds arbete med konst är mångskiftande, det rör sig mellan ateljéarbete med främst film och skulptur, relationella/pedagogiska projekt, performance- verk och samarbeten. Som konstnär och människa är Berglund intresserad av friktionen mellan civilisationens begränsningar och naturens obevekliga kraft.
I utställningen "_is a virus" kombineras nyproducerade målningar och skulpturer med tidigare verk där frågor kring språk, våld och sanning står i centrum.
//
Kristian Berglund's artpractice is diverse, ranging from studio work with primarily film and sculpture, relational / educational projects, performance works and collaborations. As an artist and a person, Berglund is interested in the friction between the limitations of civilization and the relentless power of nature.
In the exhibition "_is a virus", newly produced paintings and sculptures are combined with previous works where issues of language, violence and truth are in focus.
—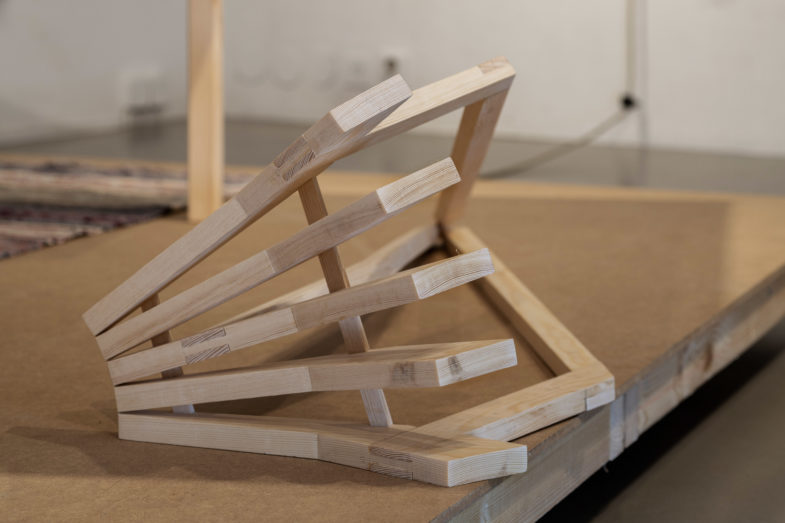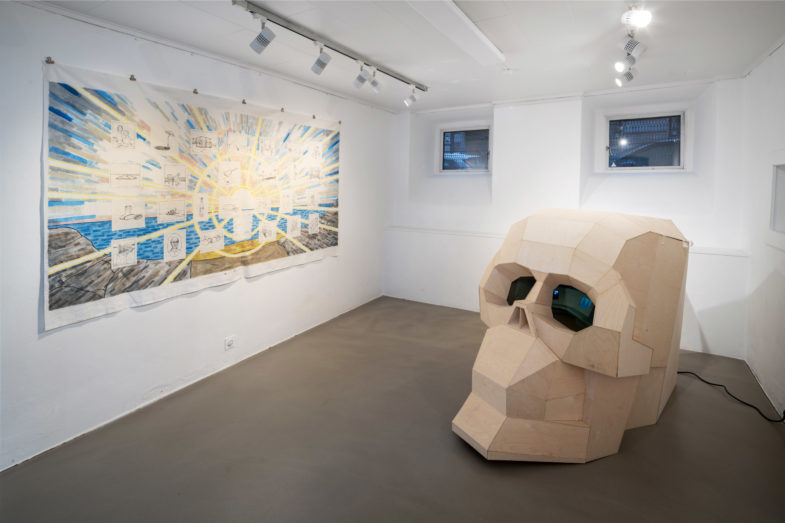 photo documentation by Hendrik Zeitler